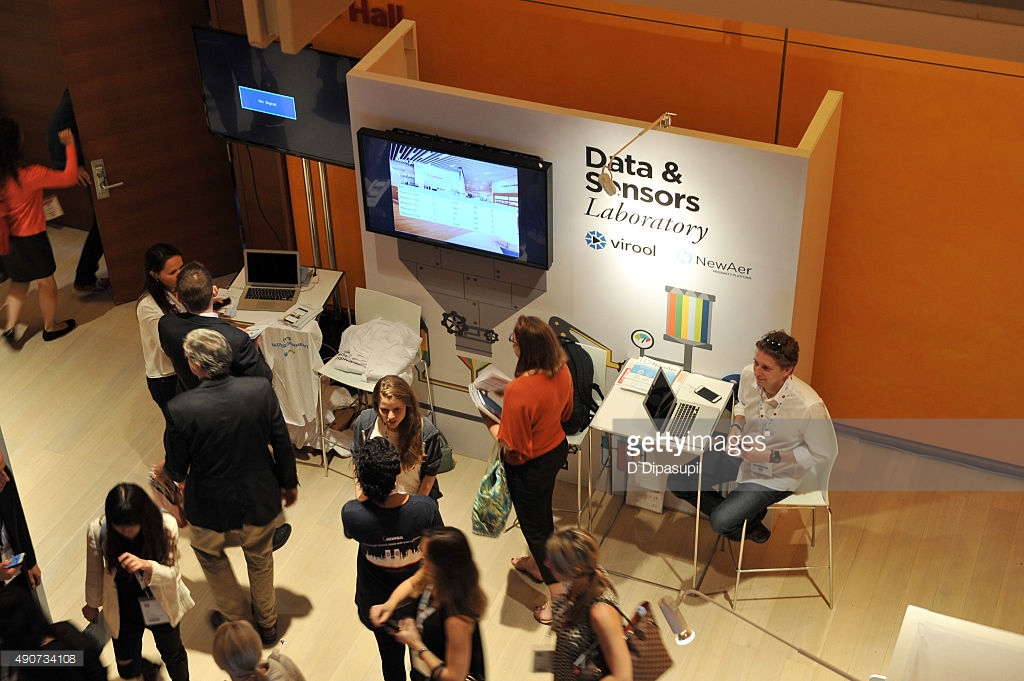 The producers of Advertising Week invited us along with less than a handful of other innovative startups to present in their Data & Sensor Lab at the Time Center this week. We showed how we are powering large screens in public places like airports and malls for relevant marketing to those who walk with their smartphones in front of the screen. Much like the movie Minority Report did by using Hollywood trickery and somewhat creepy eyeball detection.
With our system, users would opt-in to such messaging and "range in" on a sign with their wearable, vehicle or smartphone. Once the screen running our Kiosk application detects the user presence, some automated action would happen. Examples of such are gate information for flights would be displayed if the user has the companion app with this enabled. A vehicle with integrated Bluetooth or WiFi would let a drive-thu order be replayed a second time, or a hotelier may send you directly to the correct room upon walking into the lobby.
From the Time Center stage, Linked-In had a presence with great interviews from companies in the advertising space. We just happened to spend some time talking about what we are up to as well.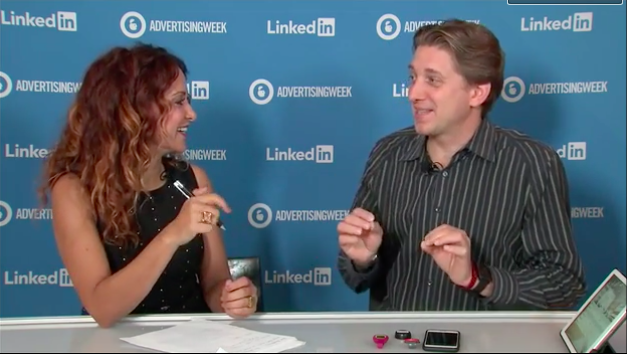 Our video from the Linked-In Stage here: (Runtime 9:10)
And across the street, we chatted from the WebMD/MLB stage about what we were working on in regard to next generation marketing…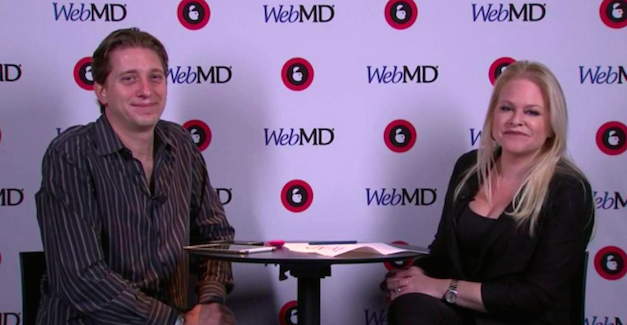 You can see our WebMD video interview here: (Runtime 6:29)
If you'd like to learn more about Kiosk, built on the NewAer Proximity Platform, just click here and read all about it!
Thanks for all of the visitors who stopped by and said hello at Advertising Week!