As we run full force into the holday shopping season, we aren't going to talk about beacons – you can read about that from our 'tis the season post from last year. This season of retail we found ourselves in London where we spoke at the Unbound Digital conference on the future of marketing in our mobile, digital world.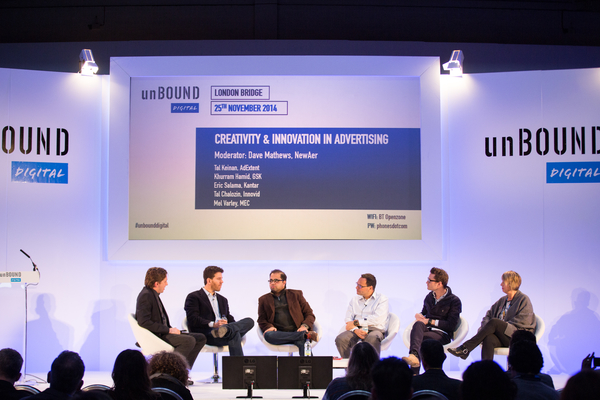 The session that we moderated, Creativity & Innovation in Advertising had inspiration from three startups, ours plus two Israel founded.  Tal Cholozen from Innovid and Tal Keinan from AdExtent were the digitially distruptive innovators.  There were also some heavy hitters working at huge companies on the panel.  Eric Salma from WPP's 18,000 employee research group Kantar along with Khurram Hamid from GlaxoSmithKline digital.  Finally, Mel Varley of GroupM company MEC UK's Chief Strategy Officer rounded out the panel.  You can see that 30 minute action packed session below.
Additionally, on the session before ours, company friend and tech luminary Yossi Vardi moderated a panel which included Marc Mathieu who spoke about Unilever working with startups like ours, to enable new customer interactions with mobile devices. We cut to the relevant part at 22:50 in this video below, but you can rewind to watch the complete and interesting story.
More to come on that project as well! Merry Christmas everyone!